Gossips24.com has gathered some photos and the info on the policeman who was shot on duty whiles some fearless armed robbers attacked a toyota-hilux converted into a 'bullion van' in James Town today.
Information on the attack is sketchy but reports say the officer who was with the National SWAT team of the Police was escorting the money in the vehicle and was seated in the front seat.
The policeman has been identified as Constable Emmanuel Osei.
Young constable Emmanuel Osei was found in a pool of blood at the front seat.
SEE PHOTOS OF Constable Emmanuel Osei below:
police officer who was shot dead in a bullion van in James Town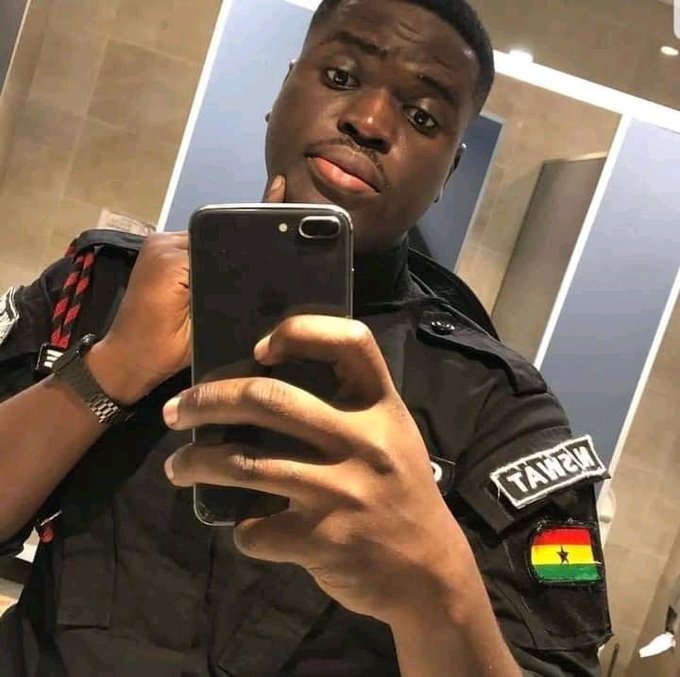 police officer who was shot dead in a bullion van in James Town
SOURCE: Gossips24.com